We have problems with GoogleDrive cloud connection.
After restarting the server and while it is running, the server loses the connection to the cloud. The settings are distributed to other servers of the same type via the account.
With these servers, there are also sporadic disconnections.
In addition, a WebDav connection to a cloud drive of another provider is used, but this runs error-free and without disconnections.
System
-NetDrive version 3.14.309
-Windows Server 2019 - Windows version 1809
GoogleDrive log entry
[2021/04/28 11:43:20.919] [ERROR ] [ 6752] [SERVICE ] [ nd3 sdk version - child nd3svc : 3.15.393 ] [Child.cpp:129]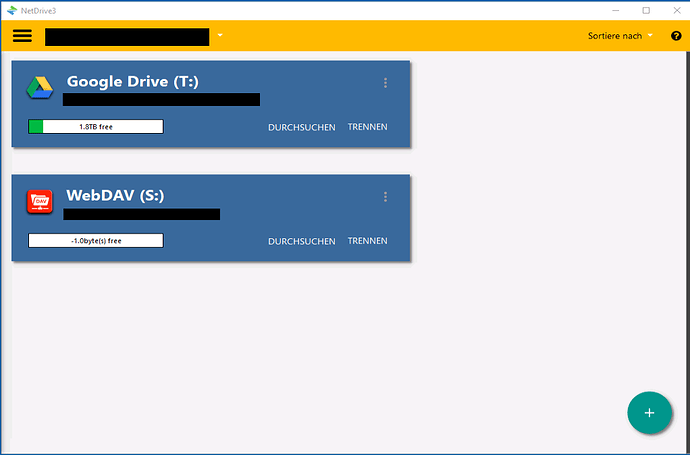 Connected drives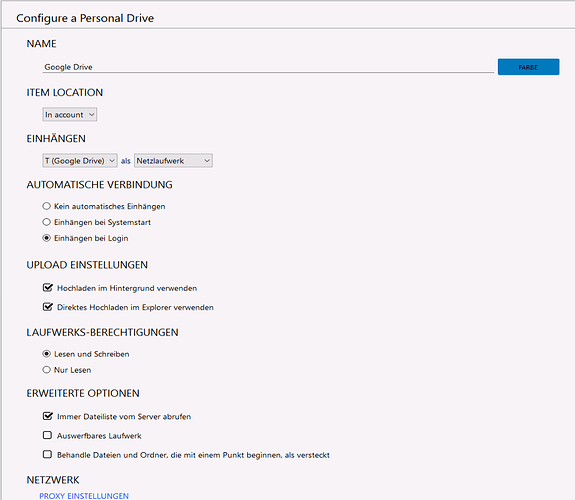 Drives in Windows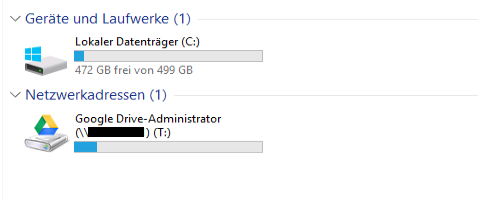 GoogleDrive settings