Hello,
i'm having this trouble with NetDrive. I use NetDrive as FTP connectro to local unit on Windows Server 2019 Standard (VM). I correctly connect to remote Drive but when i browse the remote folder i see that every subfolder name has beofre a date or a time stamp, like this: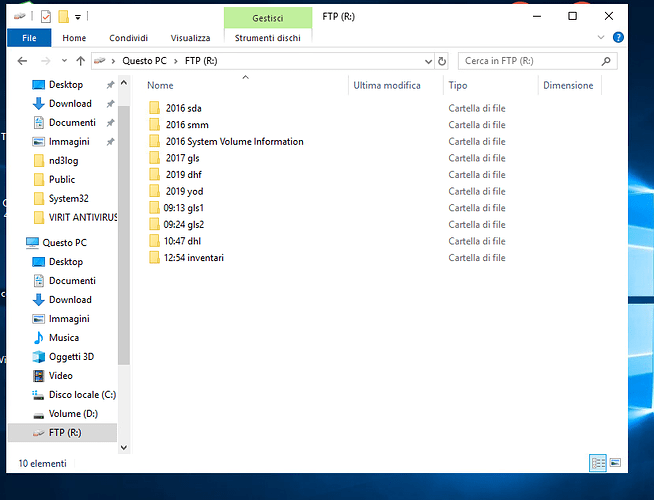 if i do the same thing looking on the ftp site with filezilla i don't see the year name or the time. This last way is the right one!
Can you help me to find out the way to let the time/year before the fodler's name to be erased?