I had a Synology 918+ working properly over WebDAV using NetDrive3. I changed home and now everything works except for NetDrive3.
I opened the new router to forward WebDAV ports to the server as I had it before, and every external access to the server works fine, except for NetDrive3.
It always shows the following error: "LOGIN FAILED. PLEASE CHECK LOGIN CREDENTIALS" (my username and password are correct).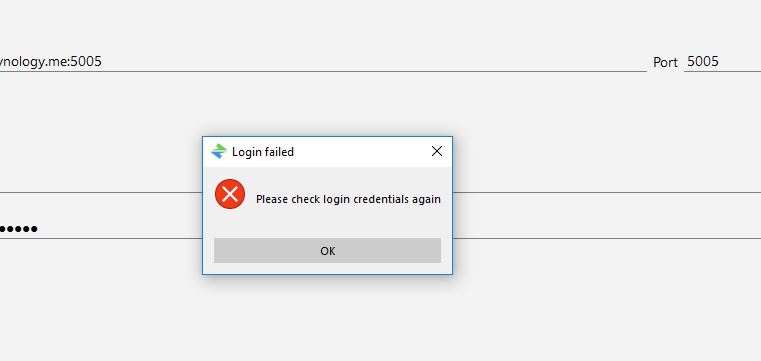 Any ideas of what the problem may be?
NetDrive version: 3.3.349
Windows or Mac: Windows
Windows/Mac Version: 10