I can connect with no issues using command line FTP tool,
but when i try to create a drive using FTP on NetDrive, i receive this message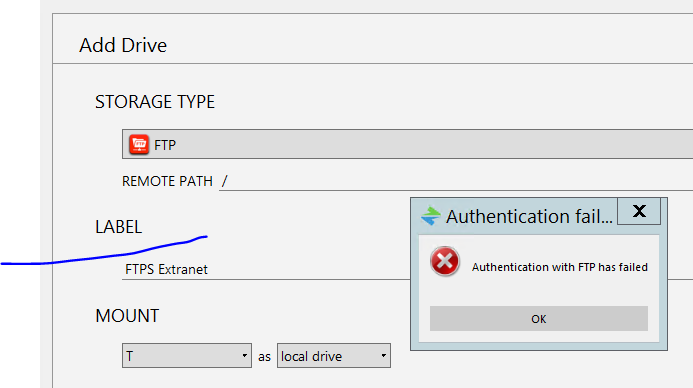 Authentication fails , but in Firewall and in FTP Server no connection attempts comes in the log.
the message is Authentication failed… but the behaviour is that application not even try to connect.
Any Clue on what can be done to understand cause?