NetDrive version:
Windows/Mac Version: mac mohave full release
Hi there,
Why did you close the topic?:

Is it possible to not give the finder pop ups when connected to Google drive, becuase i connected many google drive folders?
See attachment.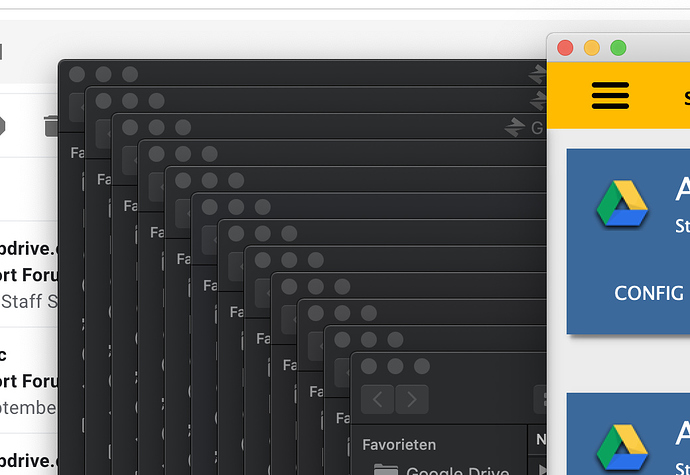 Also i have got VPN, and when there is no internet connection in the beginning, the NetDrive software automaticly will log out of the application. And then i need to relogin?
Kind regards,