Hi:
I have purchased a NetDrive3 license.
I want to map a remote network drive.
The drive is a WesternDigital EX2 NAS.
On my drive I have shared the folder and enabled WebDav access.
I also have the router port 443 addressed to the NAS IP.
When I want to start the session with NETDrive I enter the following parameters: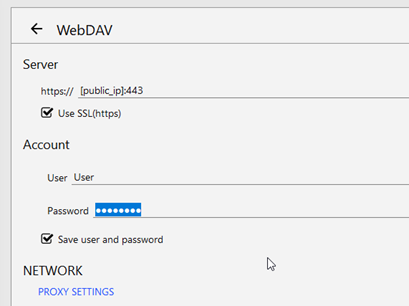 Public_ip: is the static public address
User: is the username with access permissions to the NAS folders
Password: is the user's password
Credentials always fail
.