I'm looking at integrating the install of NetDrive using SMartDeploy, are the anyswitches required to accomplish this?
Dear richie-oswin,
Thank you for interesting in NetDrive.
Would you like to download and install the NetDrive msi installation file?
There is a link to download the msi installation file under the download page.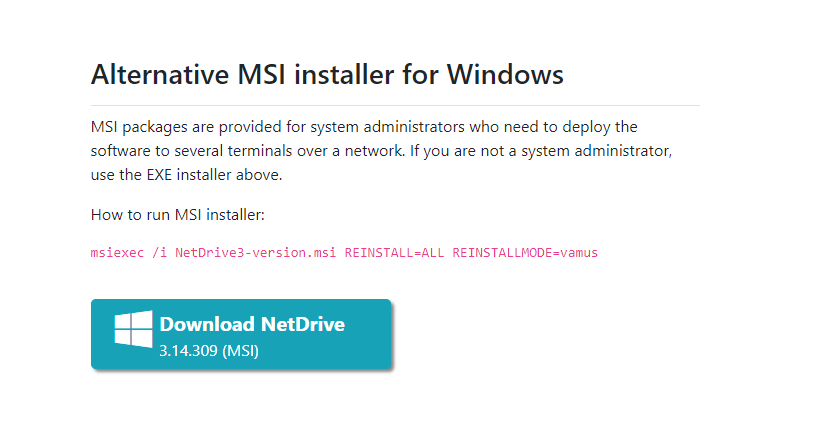 Regards.
This topic was automatically closed 7 days after the last reply. New replies are no longer allowed.