NetDrive version: Newest
Windows/Mac Version: Windows 10
Hi NetDrice,
We have a issue to save documents to the connected netdrive folders.
When we save a office document
And also when we save a attachment from a mail to the netdrive folder
The document is then in the netdrive folder but it cannot open it.
See attachment for the log.
The error of the screenshot is:
"This document is saved, but cannot be reopend in excel because there is a error on sharing it. Close this document and try to open it again."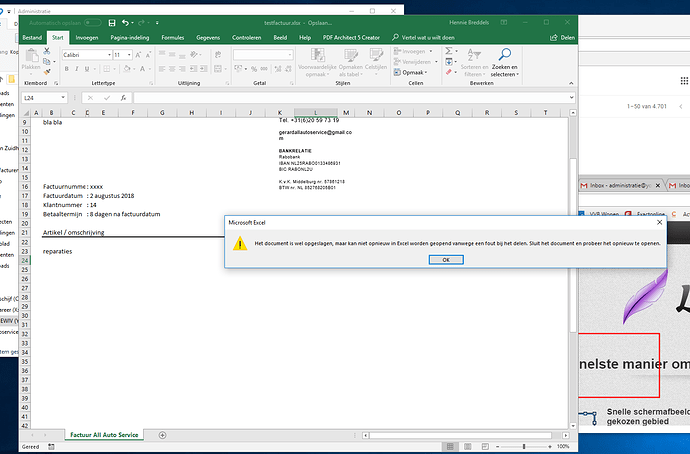 ndagent.zip (5.2 MB)