Hi
It appears that Netdrive is interfering with my Bloomberg Professional Platform
I have tried to disable the firewall to solve it but to no avail.
Only afterI disable Netdrive can I access my Bloomberg service.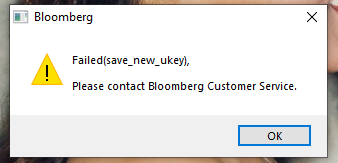 How do I fix this? Please don't tell me to contact Bloomberg as I have done so and we figured out that Netdrive is the one messing with the settings. A 'wintrv' error occasionally pops up.
Thank you