Hi.
I have download Version 3.14.309 from https://accounts.bdrive.com/plans_products/NetDrive3.



The *.exe file was shown in my Download Folder



After installing the software i look into the ABOUT screen, i see that i have install Version 3.7.687.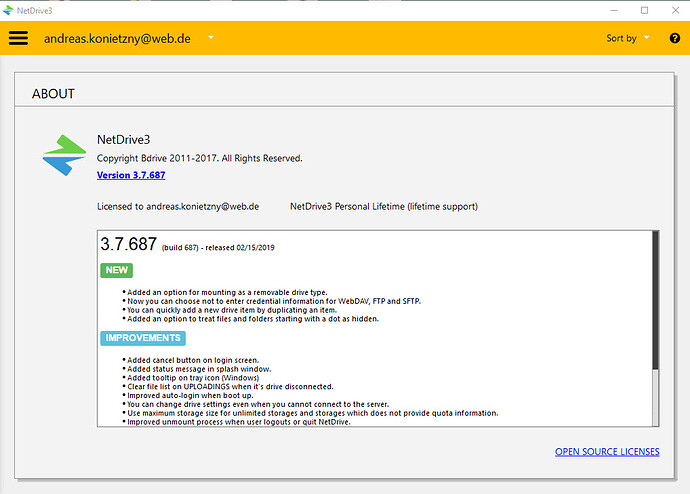 After a few seconds the program shows me a hint for updating to ver 3.14.309
Clicking the link downloads something. After installing this "Something" theres ver 3.7.687 again.
…and so on and so on …
What the hell happens here ?