Good Morning.
I created a sync profile. As soon as I run the program I get an error:
'Sync failed.
Source folder is not found '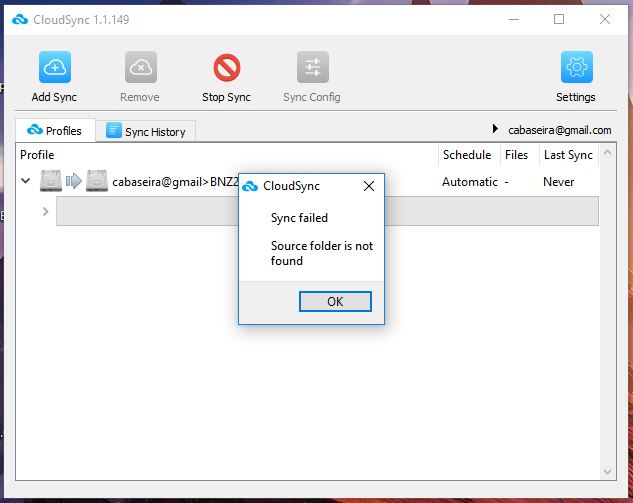 I am synchronizing between units created with NetDrive.
When I try to stop synchronization, I am not able to stop it, it does not stop. A 'Calculating' message is always displayed.
I also can not delete the synchronization profile.