I get the following error when trying to map a drive to OneDrive for business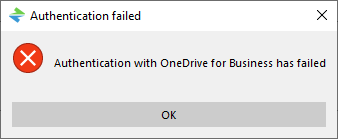 I would like to add that if I choose the OneDrive for business (Graph API) from the drop down list that seems to work… what is the difference?
Dear tony,
OneDrive and OneDrive for business are now integrated with Microsoft Graph, so users should use the OneDrive for business (Graph API) protocol type.
The old OneDrive for business protocol type is no longer used. The reason for keeping this protocol type is for users who have previously mounted and used the drive with this item. In future versions, this protocol type will be removed.
Regards.
This topic was automatically closed 7 days after the last reply. New replies are no longer allowed.